Motorola, HP, Dell, Lenovo, Google, Sony. We aren't naming tech brands at random but these are the names who tried to make tablets but failed rather spectacularly. The Indian personal tablet market over the years has been littered with corpses of Android devices — the notable exception being Samsung — that struggled to match up to the Apple iPad. The iPad has become one of those generic brand names like Xerox or Walkman. A tablet is an iPad for most people and this despite Apple not being a leader in the market, at least in India.
However, it seems like the new era of Android tablets is being ushered in. Realme launched an affordable Android tablet whereas rumours suggest both Nokia and Motorola are set to launch their new tablet devices as well. Can these brands give Apple a reason or two to sweat about?

More than just hardware
Price is always a huge factor but when it comes to tablets, buyers want more — a device that does what it promises to do. Apple has managed to successfully sell millions of iPads because it delivers the right blend of software and hardware. Android tablet makers struggled to manage that and that was because for Google never replicated the success of smartphone OS into tablet OS. So much so that it killed its own Pixel Slate in 2019. Apple kept on improving the tablet experience with each iteration of the iPad while Google was too slow to come to terms with it. There were no regular updates for Android tablets and customers who bought perhaps suffered. Apps weren't optimised for tablets by Google or were done poorly when compared to the iPad. Barring Samsung, all other brands struggled to match or compete with iPad.

Why are Android tablets once again 'resurfacing'
Samsung's rise as the market leader in the Indian tablet market is a good indication why there's a demand for non-iPad tablets. According to Samsung — citing a report by IDC — it had witnessed a growth of 220% in the June quarter 2021. Samsung claims that its tablets have done "extremely well" across mass (less than Rs 20,000), mid (between Rs 20,000 – Rs 40,000), as well as premium (more than Rs 40,000) segments.
The last 18 months have seen people rely more and more on screens to get work done — be it work commitments, video calls or attending online classes. A tablet comes in handy for online classes, viewing content and more and sometimes one doesn't want a laptop all the time. It's this market that Android tablets seem to be targeting. Take the case of Realme Pad, the Chinese brand's debut offering in the market. Starting at Rs 13,999, it's an affordable tablet and promises to do anything and everything that a 'budget' buyer is looking for. Nokia is rumoured to be working on a tablet, Motorola's tablet has also surfaced in leaks while Xiaomi has upgraded its tablet range in China. And then there's Lenovo, which continues to be a busy player in the Android market. A combination of value offerings and the need to find an alternative to the laptop is also fuelling demand for tablets. Yet, it will take a lot to stop Apple from being the dominant choice in this space.

The iPad juggernaut is hard to stop
Apple has mastered the tablet space like no other. No one expected the iPad to be a success that it has become yet Apple continues to refresh the iPad line up with new offerings. Simply put, Apple has a tablet for everyone. You want an entry-level tablet? There's the new 10.2-inch iPad that costs just under Rs 30,000. For those looking for a small tablet, there's the new iPad mini that starts at Rs 46,900. If you don't want to spend a bomb on the premium iPad then there's the iPad Air that has quite a few of bells and whistles and starts at Rs 54,900. And of course, there's the iPad Pro that starts at Rs 71,990.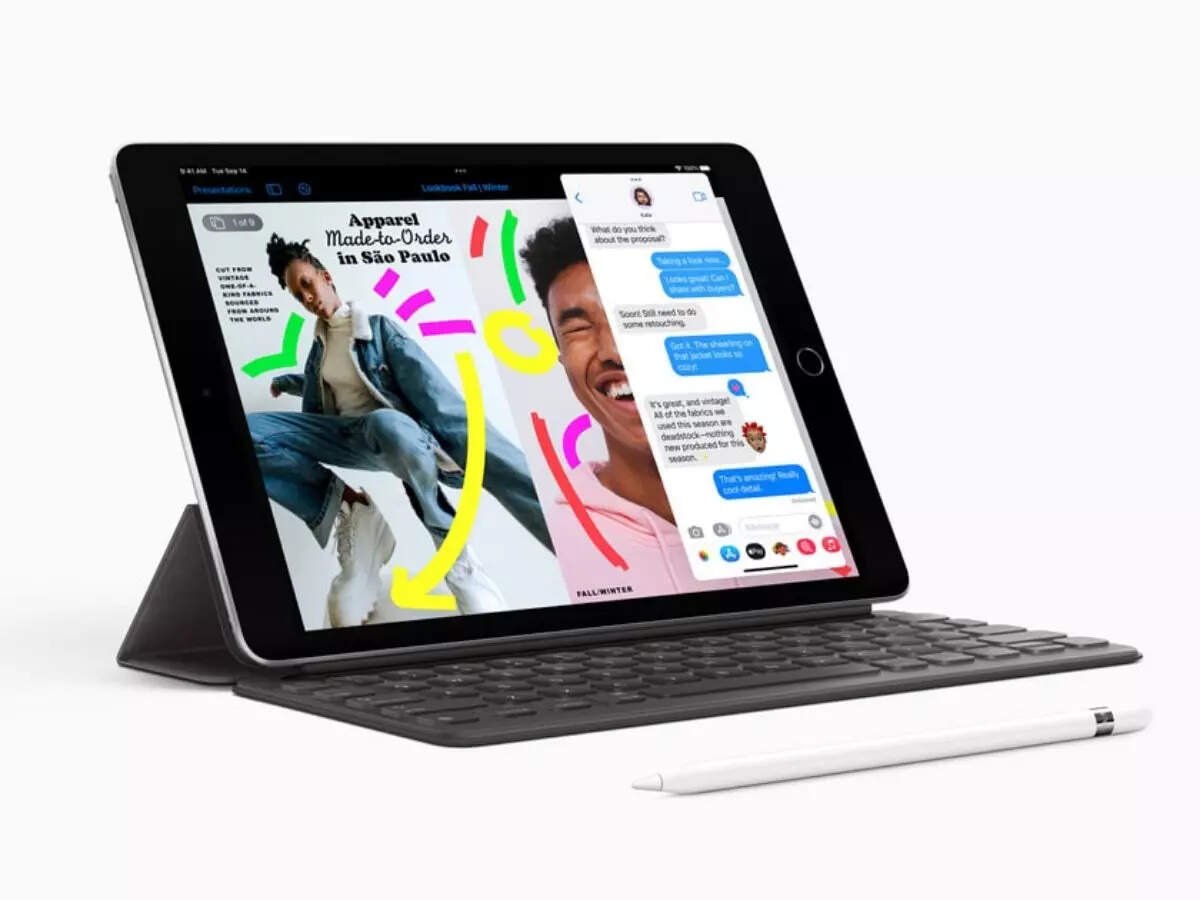 But it's more than the multiple offerings Apple has in the tablet market. With Apple, you are assured that you won't be left in the lurch after a few years. Apple guarantees software updates for 4-5 years easily whereas Android tablets struggle in that aspect massively.
And then there's iPadOS, which is a dedicated tablet OS, and it has its fair share of quirks but it blends perfectly with the hardware. Not to forget the aspirational value of using an Apple product, which perhaps still matters a lot to some people. Apple can rest easy for now as these tablets aren't going to threaten its position in the market as the go-to device in this space.