Ever since Krafton announced the return of PUBG Mobile as India-exclusive Battlegrounds Mobile India, the obvious question for gamers would be 'what will happen to the data and progress from the previous game?' Will there be an option to migrate them to Battlegrounds Mobile or they will be just lost?
With Battlegrounds Mobile India Early Beta now live, all these questions are now answered.
First up, Krafton will allow Battlegrounds Mobile India players to migrate data and game progress from PUBG Mobile server — for a certain period of time.
Second, not all login methods are currently available for the migration. And not all data will be migrated from PUBG Mobile to Battlegrounds Mobile India.
Till when data migration from PUBG Mobile will be available
According to the notification window within the game, the data migration will be available till December 31, 2021. Krafton clearly mentions that post the given window, all the data will be lost and can't be migrated.
Also, note that currently only Facebook and Twitter login methods are supported for data migration from PUBG Mobile. So, in case you were using any other login methods in PUBG Mobile, then you are out of luck at least for now.
What all data from PUBG Mobile can be migrated to Battlegrounds Mobile India
Kraftron has clearly mentioned that not all the data from PUBG Mobile will be migrated to the Battlegrounds Mobile India. Also, the company has posted a detailed table of what can be transferred and what not. Refer to the images below.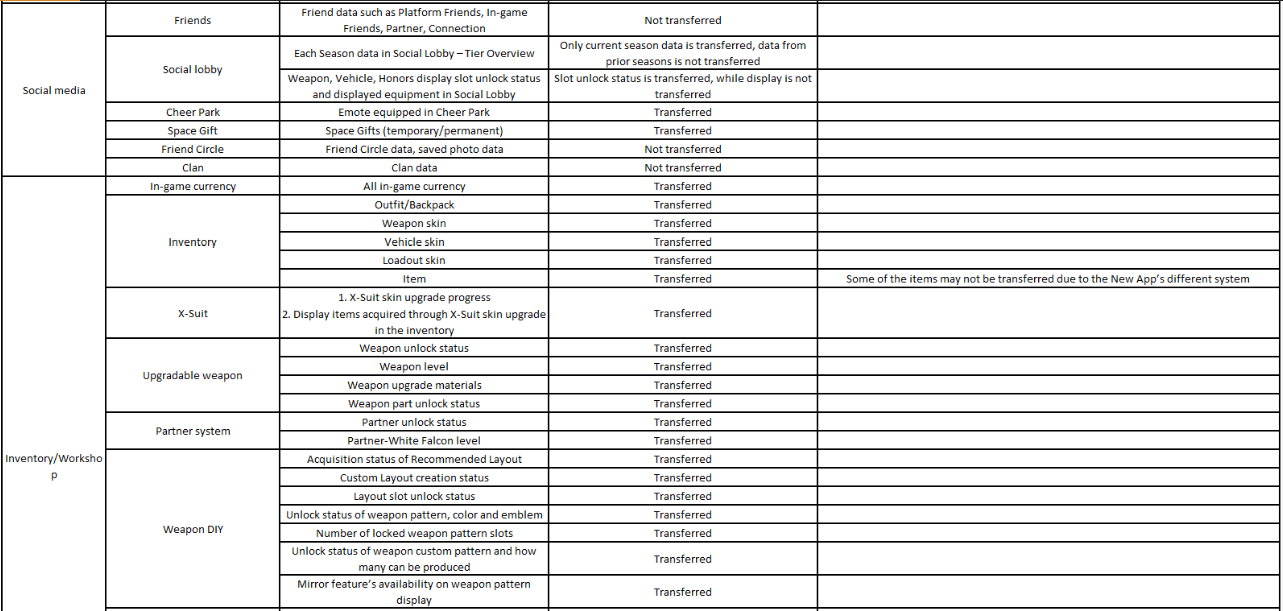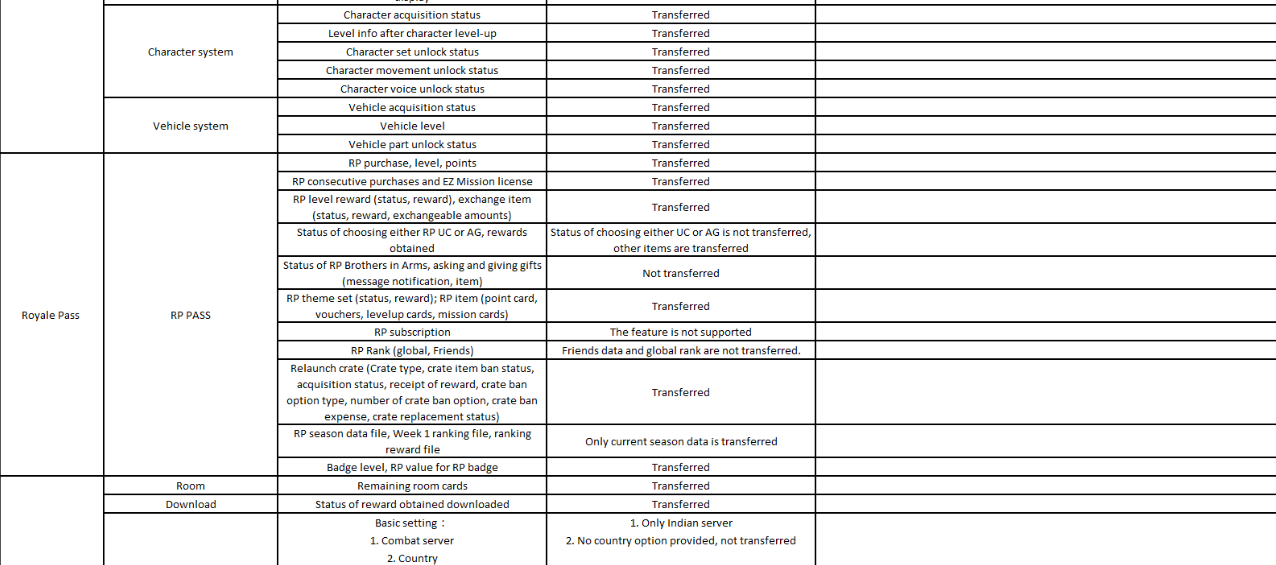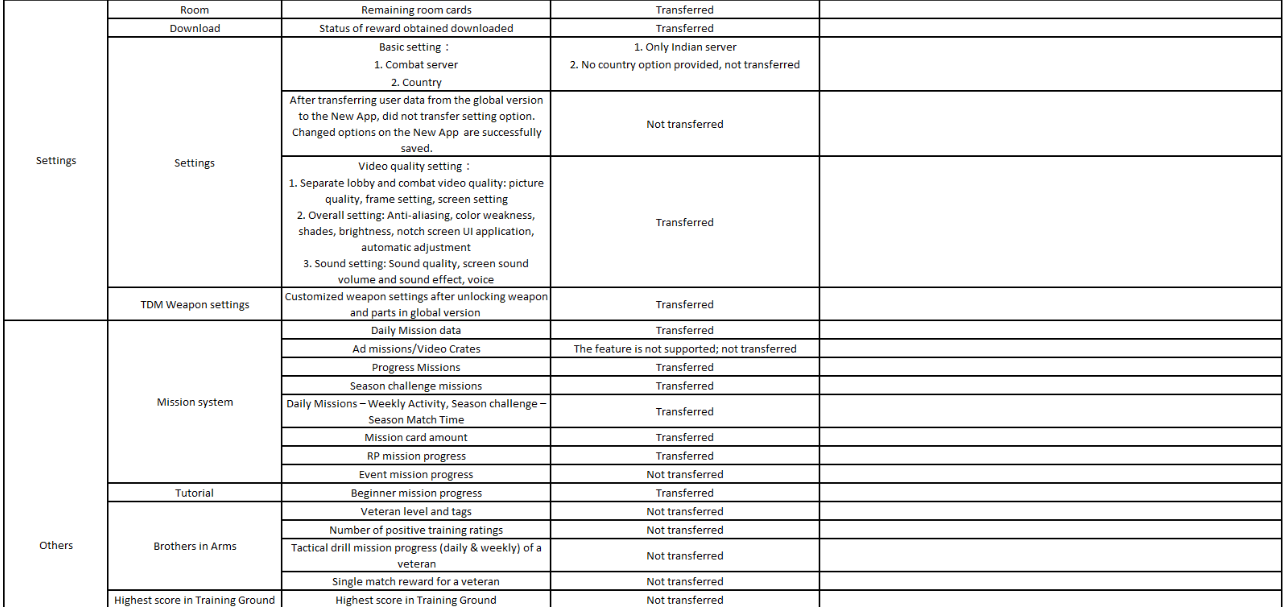 How to transfer data from PUBG Mobile to Battlegrounds Mobile India
Download and open Battlegrounds Mobile India on your smartphone. Now, create a new account and finish the setup until you reach the lobby.
Normally, Battlegrounds Mobile India automatically prompts the Account transfer window. But, in case you've missed it. Follow the steps below.
Tap on the 'Up arrow' at the bottom right corner of the lobby screen and head to Settings.
At the top you will find the Account Transfer option. Tap on the Account Transfer button.
When the pop-up appears asking if you want to proceed with the data transfer, select 'Agree'.
Login using either Facebook or Twitter account credentials (depending upon your login credentials with PUBG Mobile).
Once again, there will be a window asking if you want to transfer the data from the Prior App SNS account, and you should select 'Agree'.
After the data transfer is complete, you'll receive a message indicating that the data from the Prior App (PUBG Mobile) SNS account has been successfully transferred to the new account in the New App (Battlegrounds Mobile India).