NEW DELHI: They say age is just a number. And the statement fits in perfectly for the MS Dhoni-led
Chennai Super Kings
who are dominating the points tally in the
Indian Premier League
(
IPL
) 2021.
What is incredible is the way the yellow brigade has bounced back after a supremely disappointing season in 2020, when they became the first team to be knocked out of the play-offs race and for the first time ever in the history of the tournament failed to make the final four.
But CSK's triumphant return this season, with pretty much the same squad has shown why
Dhoni
and co. have been so successful over the years, despite having the oldest squad overall in terms of average age in the tournament. Ahead of the 2020 season, the average age of the
CSK
squad was 11,500 days or roughly 31 years and 5 months.
Out of 26 players in the current squad, two players, including skipper
MS Dhoni
, are in their 40s. 12 players are in their 30s. The rest of the 12 are in their 20s.
Dhoni is 40 but the CSK skipper is not the oldest in the CSK side. South Africa's experienced spinner Imran Tahir tops the CSK's oldest player list at 42. Dwayne Bravo (37), Faf Du Plessis (37), Ambati Rayudu (35),
Robin Uthappa
(35), and others follow on the list.
Over the years, the team picked up the tag of 'Dad's Army', thanks to them often fielding the oldest squad among all teams.
So is the 'old is gold' mantra working again for CSK? Is the overall age and experience of the players the reasons for CSK's success in the IPL?
The year 2020 saw CSK being knocked out in the league stage, the first time in IPL history. With 8 defeats and 6 wins in 14 matches, CSK finished seventh on the points table. But the three-time IPL champions (2010, 2011, and 2018) ensured they showed just what they are made of when they returned in 2021.
With 6 wins in 8 matches so far in the 2021 edition, Dhoni's men are on top of the points tally, ahead of Delhi Capitals on Net run rate.
Here's a look at some of the players in the Chennai Super Kings squad who fall into the 'veteran' category by virtue of their age and experience: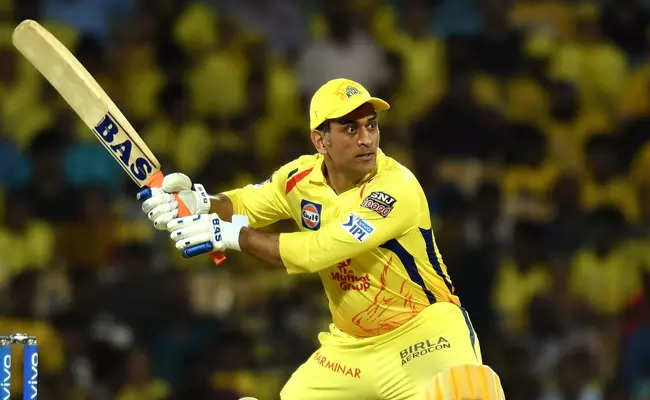 (TOI Photo)
MS DHONI (AGE: 40): Dhoni is 40 but he is still a guiding force for the yellow brigade. In his 212-match IPL career so far, Dhoni has scored 4672 runs at an average of 39.93, including 23 half-centuries. Dhoni is also the fourth highest six-hitter in the league's history. Chris Gayle (357), AB de Villiers (245), and Rohit Sharma (224) are the three batsmen who are ahead of Dhoni on the most sixes tally. Be it whipping the bails off in a flash or running out a batsman without looking at the stumps, Dhoni has time and again proved that age is just a number for him. In his 212 IPL matches so far, Dhoni has taken 118 catches and inflicted 39 stumpings. The former India captain is eyeing a potential fourth title for CSK this time.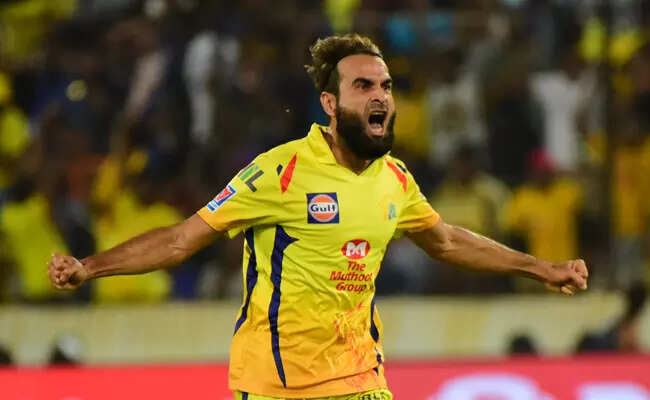 (TOI Photo)
IMRAN TAHIR (AGE: 42): The South Africa spinner Imran Tahir is the oldest man in the CSK fold. He is 42, but the way he sprints to one end of the ground, with his arms spread wide open to celebrate a wicket, his energy is unmatchable. Tahir has played 59 matches in his IPL career so far and has claimed 82 wickets, including 3 four-wicket hauls.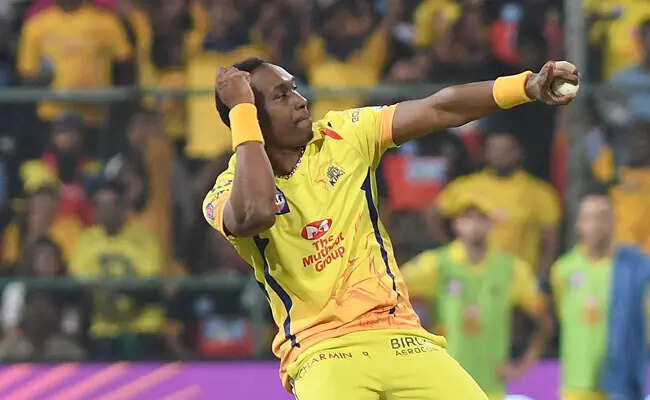 (TOI Photo)
DWAYNE BRAVO (AGE: 37): A big-hitter on the field and a hit 'DJ' off it, all-rounder Dwayne Bravo has year after year entertained fans with his match-winning knocks and spells. His wicket-taking celebration is something every fan waits to see. At 37, Bravo's energy is unmatchable. He is also someone who keeps the dressing room environment charged up. In 145 IPL matches, Bravo has scored 1533 runs and claimed 159 wickets. He is one of the big match-winners in the Yellow Army.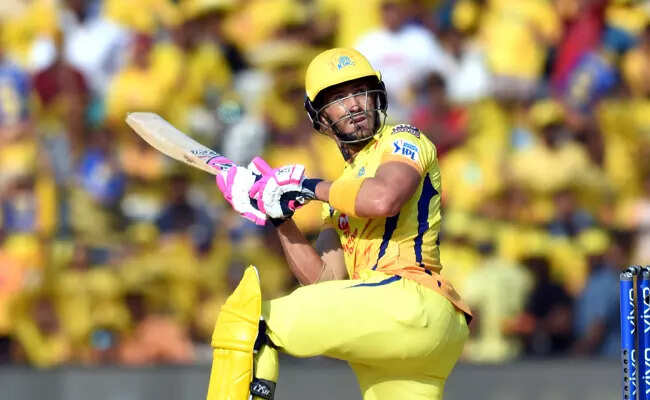 (TOI Photo)
FAF DU PLESSIS (AGE: 37): When he is on fire, he is unstoppable and a nightmare for the opposition. Du Plessis knows the art of launching the ball into the stands with a mere flick of the wrists. The South African has played 92 IPL matches and scored 2622 runs at an average of 34.50, including 20 half-centuries. A livewire on the field, a destructive opener, and a game-changer, the 37-year-old Du Plessis is a complete T20 package for skipper Dhoni.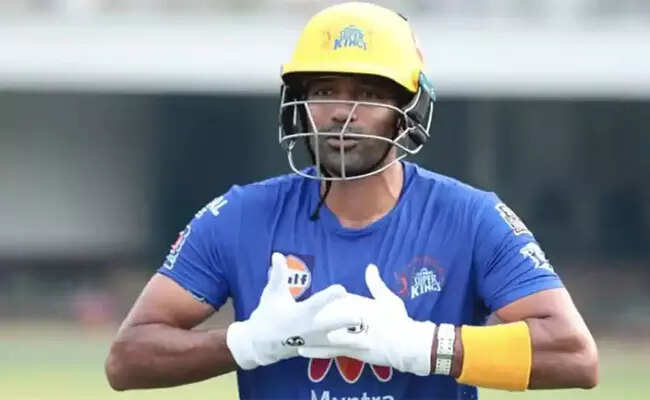 (IPL Photo)
ROBIN UTHAPPA (AGE: 35): A classy batsman, Robin Uthappa was part of India's 2007 World Cup-winning campaign but failed to cement his place in the team in the long run. The stylish right-handed batsman, who was a match winner for KKR for many seasons, is known for his consistency. In 189 IPL matches, Uthappa has scored 4607 runs at an average of 27.92, including 24 half-centuries. Uthappa, who also keeps wickets, has 87 catches and 32 stumpings to his name. At 35, Uthappa can be a key player in the middle order.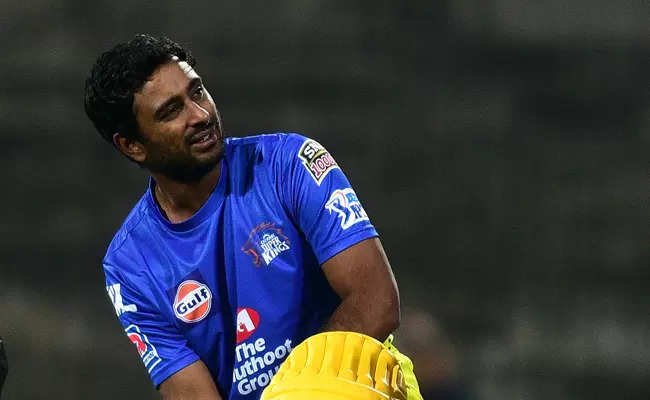 (TOI Photo)
AMBATI RAYUDU (AGE: 35): A prolific run-getter Ambati Rayudu went through a phase where he only got better with age. Known for accelerating the run rate and having the ability to take the game away at any point of time from the opposition, Rayudu has played many match winning knocks. At 35, he can still be a nightmare for any bowler. Rayudu has 3795 runs in 167 IPL matches so far, at an average of 29.64, including 20 fifties and one century.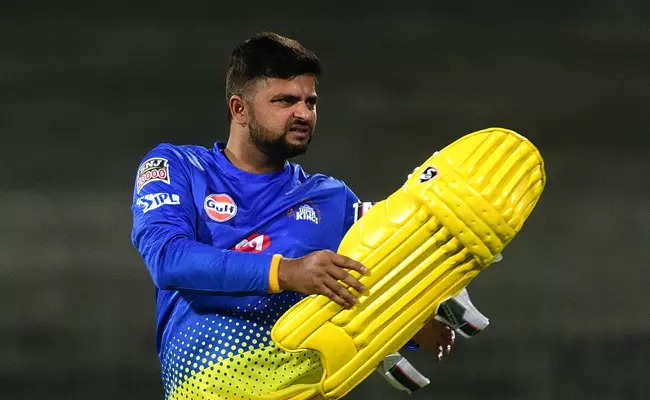 (TOI Photo)
SURESH RAINA (AGE: 34): An acrobat on the field, a game-changer, a finisher, and a bowler in crucial situations, Suresh Raina has been a vital cog for his team. Be it in the India jersey or for CSK, Raina has time and again emerged as a match-winner for his team. Raina has played 201 IPL games in his career so far and scored 5495 runs at an average of 32.90, including 39 fifties and one century. The 340-year-old also has 25 wickets under his belt. If Dhoni is 'Thala' (Head or leader) for CSK, Raina has been given the title of 'Chinna Thala' (Right hand of the leader) by die hard CSK fans.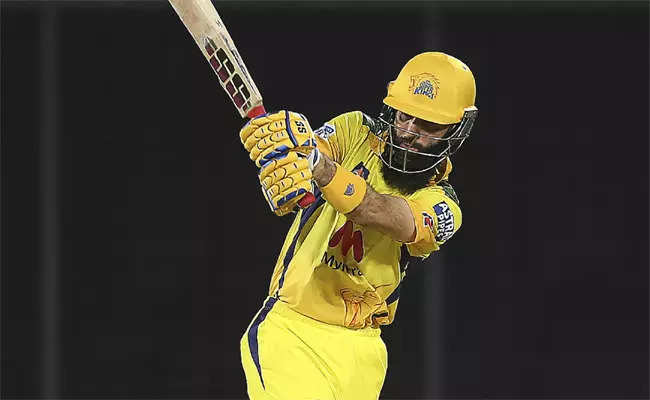 (Photo courtesy – CSK Twitter handle)
MOEEN ALI (AGE: 34): At 34, Moeen Ali can be a trump card for any captain. Be it accelerating the run rate or taking crucial scalps, Moeen is always ready for both challenges – with both bat and ball. In the ongoing season, Moeen has played 7 IPL matches so far and scored 206 runs at an average of 29.42 for CSK, including one half-century. He also has 5 wickets to his name. Overall, Moeen has played 26 IPL matches, scoring 515 runs, averaging 23.40, and has 15 wickets under his belt.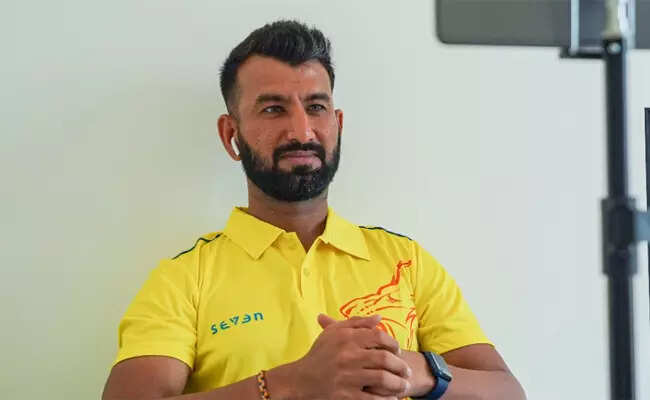 (Photo courtesy – CSK Twitter handle)
CHETESHWAR PUJARA (AGE: 33): India's Test specialist Cheteshwar Pujara last played an IPL game way back in 2014. But the red-ball specialist sealed his comeback to the IPL when CSK roped him in for Rs 50 lakh in the IPL 2021 auction. "Thank you for showing the faith. Look forward" – that's what Pujara wrote on his Twitter handle after being picked by CSK. Pujara, 33, who is still waiting to play his first match for CSK in the season, has played 30 matches in his IPL career and scored 390 runs at an average of 20.52.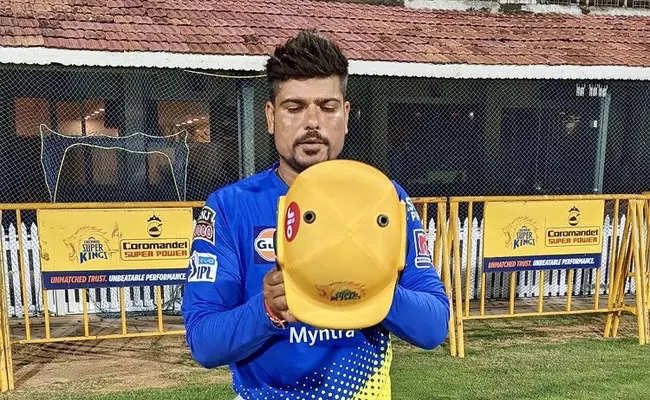 (Photo courtesy – Karn Sharma's Twitter handle)
KARN SHARMA (AGE: 33): Spinner Karn Sharma was bought for a whopping Rs. 5 crore in the IPL 2021 Players Auction. The 33-year-old is yet to get a game in the 2021 season however. Karn, who has played 1 Test, 2 ODIs, and 1 T20I for India, has the ability to bamboozle batsmen with his googlies. Karn, in his only Test appearance for India in 2014 (vs Australia in Adelaide Oval), dismissed David Warner in both innings. The experienced spinner has played 67 IPL matches and has 59 wickets under his belt overall.