NEW DELHI: The wait is almost over now. The Ageas Bowl in Southampton is all set to host the highly-anticipated World Test Championship final clash between the world's top two Test teams – New Zealand and India.
New Zealand are brimming with confidence after their 1-0 win in the Test series against England. With this win, New Zealand also leapfrogged India to become the number one Test side.
On the other hand,
Virat Kohli
's men played a four-day intra-squad match to get into the groove. India have already named a 15-member squad for the
WTC final
.
Timesofindia.com caught up with former New Zealand batsman Peter Fulton for an exclusive interview. Fulton, who played 23 Tests, 49 ODIs, and 12 T20Is for the Blackcaps between 2004 and 2014, spoke about who he thinks the WTC final favourites are, India vs New Zealand – the key battles, Virat Kohli and
Kane Williamson
's friendship that goes back to their u-19 days, playing against MS Dhoni and much more…
Excerpts…
India will be taking on New Zealand in the World Test Championship final. Who is your favorite to win the title?
I think New Zealand will probably be the team to win the title. I'm picking them because of where the game will be played. It'll be played with the Dukes ball, in June and in England, I think New Zealand will have an advantage. India are a strong team as well. So, I am waiting for this exciting competition. But New Zealand are the favourites.
You have played alongside Kane Williamson. How would you describe Williamson the captain? What difference do you see in the captaincy styles of Williamson and Virat Kohli?
(Reuters photo)
Kane is very calm. He doesn't get too excited and his strength is his calmness. He leads by example, obviously in his play on the field. But also stays very humble. So, that's probably his strength as a captain. Virat Kohli is probably more outwardly aggressive and vocal. But he is very passionate as well. He is an amazing batsman. In the World Test Championship final, the success of both teams will probably depend a lot on the runs Williamson and Kohli score. It will be a treat to watch Kane vs Kohli in the final.
Both Kohli and Williamson have played against each other during their Under-19 days. They know each other's game well…
The friendship will be put aside when Kane and Kohli meet in the WTC final (laughs). I think between New Zealand and India, certainly, in the last few years, the games have been played in very good spirits. There have been no wrong words or there's been no sledging. I think that's because a lot of these players played against each other in the IPL. IPL has brought them so close. They get to know each other and develop those friendships.
Who are the key Indian players New Zealand will be looking to target?
Kohli obviously. He should be the first wicket New Zealand would be looking for. In English conditions, Pujara. Because he has the ability to bat for a long period of time. But I'll be keen to get Pujara early as well. It will be interesting to see if someone like Rohit Sharma plays. Because he's obviously a very destructive batsman. On his day, he is unstoppable. On his day, he is too dangerous. He's proven before in some matches. He can score very quickly and take the game away from the opposition.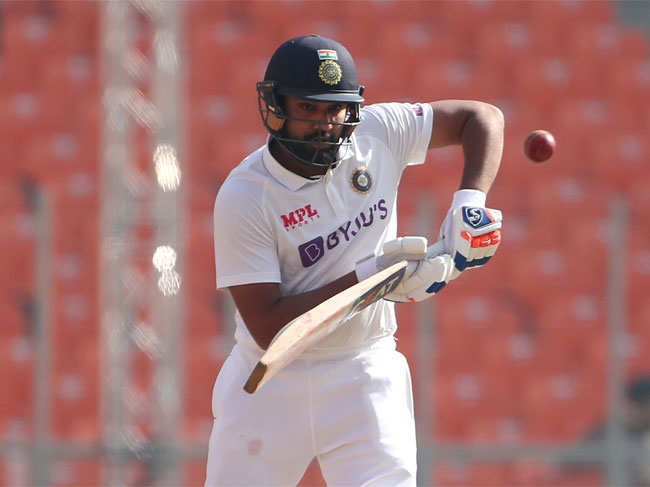 (Getty Images)
You have played against MS Dhoni the captain. What do you remember from those encounters?
Dhoni was very quiet on the field. He didn't say a lot. I met him and had some chats with him. He seemed to bring the best out of the other players around. The best part about Dhoni was that he was the best character and he always brought out the best in his fellow players.
Rishabh Pant has become the first-choice wicketkeeper it seems for the Indian team, thanks largely to what he is able to bring to the table as a batsman. Your take on Pant's evolution…
Pant is a very dangerous player. He can win a game by himself. That's what we saw in Australia. He is very talented. He will be a real threat for New Zealand in the World Test Championship final. He can score runs quickly, and take the game away from the opposition.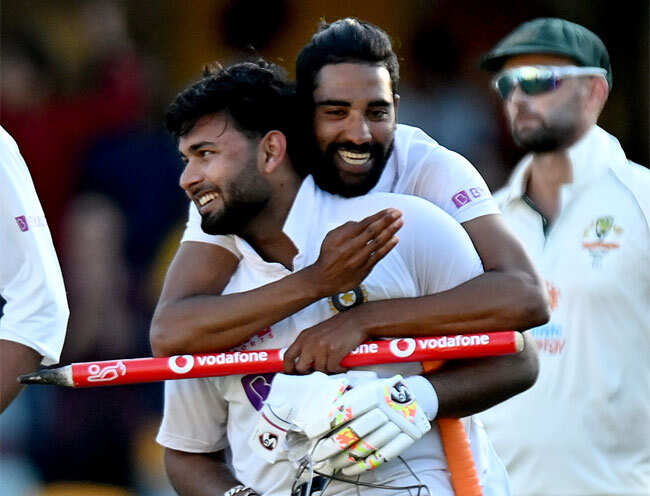 (Getty Images)
If you had to pick two key player battles that the fans should watch out for in the WTC final, which would they be?
Tim Southee vs Virat Kohli. Southee has dismissed Kohli a lot in his career, whether it's Test matches or white-ball cricket. So, that'll be important. And, then Bumrah vs Williamson. These two clashes will offer class.
Your favourite cricket memory vs India…
My best memory didn't actually involve myself. But I played the Test match at the Basin Reserve when Brendon McCullum made 300 and helped save the game for us. I was happy NZ won that series. That draw was the best memory for me. Watching McCullum bat for two days was amazing. It was an amazing game to be a part of.
You are one of the few cricketers who have scored centuries in both innings of a Test match. Your memories of that match vs England….
That was obviously something that I'll never forget. Scoring two hundreds in the two innings of a Test match doesn't happen very often. And also, to be able to do it against some quality bowlers like Stuart Broad and Jimmy Anderson, makes it very special.