Google JioNext smartphone is here. Reliance Industries chairman Mukesh Ambani announced the 'JioPhone Next' smartphone, jointly developed by Jio and Google, at the company's 44th annual general meeting (AGM). Ambani said that an ultra-affordable 4G smartphone is essential to make India '2G-mukt' (free of 2G).
The country still has nearly 300 million mobile users who are unable to escape from inefficient and exorbitant 2G services since most basic 4G smartphone remain unaffordable for users, he added. "While millions of people across India who use feature phones want access to a full-fledged smartphone, there exists gaps in usability and affordability that prevent these aspirations from becoming reality," said Google in a blog post. Google and Jio first announced they are working together on an affordable smartphone in 2020, when Google invested $4.5 million in Jio Platforms.
While Ambani called JioPhone Next as the 'most-affordable' smartphone launched so far, he did not reveal its exact pricing. Market reports suggest that the smartphone may be priced around Rs 5,000, making it one of the most-affordable Android phone. But will the JioPhone Next be threat to budget phones from the likes of Xiaomi, Realme, Samsung and others? Here are reasons why it may not be a straight challenge to these brands in the smartphone market, but may actually expand the pie. Yes it may pull away some users from these brands but how much depends on pricing and specs.
No smartphone from Xiaomi, Realme and Samsung under Rs 5,000
These are the companies that offer entry-level smartphones. However, other than Tecno, none of these companies have launched a smartphone under Rs 5,000 in the recent months. One of the top-selling Xiaomi phones Redmi 9A is priced at Rs 6,799 for the 2GB/32GB model. Arch-rival Realme too offers no smartphone under Rs 5,000. The C-series is the company's entry-level series and the cheapest phone right now in the series on the company's website is Realme C20, priced at Rs 6,799. It's no different for Samsung. The company's most-affordable smartphone series, M-series, too offers no device under Rs 5,000.
The likely reason is that these companies target budget smartphone buyers rather than feature phone users. Now it remains to be seen if Reliance Jio will be able to get a part of this user base as well.
How will the Android OS powering Reliance Jio phone be different
"JioPhoneNext is powered by an extremely optimised version of the Android Operating System, that has been jointly developed by Jio and Google, especially for the Indian market," said Ambani while talking about the OS of the JioPhone Next. Other than this the company gave no other details of the OS. So, while it is not clear what exactly this OS will be it is likely that it may be something similar to Google's Android Go platform. Android Go is a version of the OS designed for ultra-cheap smartphones. This stripped down version of Android is optimised to work on phones with less than 2GB RAM and comes pre-loaded with a special suite of Google apps that are designed to use less bandwidth and have a smaller memory footprint.
Aims to solve language barrier and literacy barrier with voice-first features
JioPhone Next is clearly targeted at first-time smartphone buyers and those looking to upgrade from feature phones. Many of these users face language and literacy barrier. "We have worked closely with the Jio team on engineering and product development on useful voice-first features that enable these users to consume content and navigate the phone in their own language, deliver a great camera experience, and get the latest Android feature and security updates," said Google in its blog post. This means that users will be able to use their voice to control the device.
"For users who might not be able to read content in their language, with a tap of a button they can now translate what's on their screen, and even have it read back to them in their own language. Read Aloud and Translate Now are seamlessly integrated in the OS allowing these features to work with any text on their phone screen, including web pages, apps, messages, and even photos. We've also added App Actions that enable Google Assistant to deliver a great experience with many of the Jio apps on this device. In addition to asking for the latest cricket scores or a weather update, you can also ask Google Assistant to play music on Jio Saavn or check your balance on My Jio," adds Google's post.
Access to latest Android updates, not many budget phones get that
One big advantage that JioPhone Next will be that it comes with the promise of the support for the latest Android releases and security updates, all delivered over-the-air. The phone also comes with Google Play Protect built in.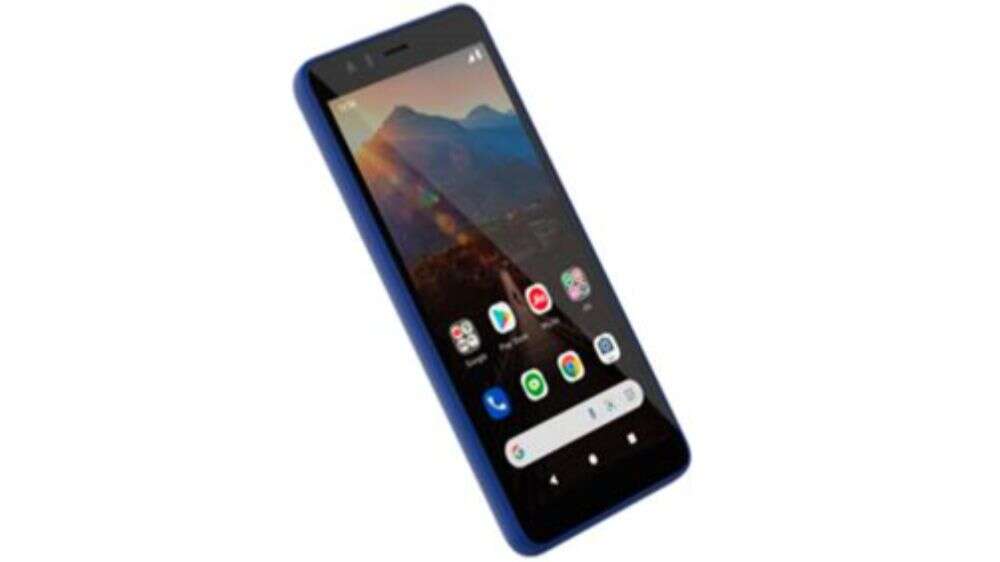 Basic hardware may pose a challenge
While Reliance has not revealed the hardware features of the phone. From the looks, they seem to be basic. From the pictures shared, JioPhone Next seems to feature chunky bezels around the display, plain plastic back and a single camera. The design appears to be similar to Android smartphones from 2012. The JioPhone Next will come with the Google Camera Go app pre-installed, which will enable features like Night Mode, HDR enhance and Snapchat AR filters. Google has partnered with Snap to integrate Indian-specific Snapchat Lenses directly into the phone's camera.