Weightlifting
legend,
Karnam Malleswari
, who was the first Indian woman to win a medal (a bronze at the 2000 Sydney Games) at the
Olympics
, is overjoyed with
Mirabai Chanu
's silver medal-winning feat.
Chanu's medal ended a 21-year-old drought for a weightlifting medal at the Olympics for India.
"The wait is finally over," Malleswari said. "It is a proud moment for the country. I feel really happy. This (medal) is really a huge positive for the Indian weightlifting fraternity."
Malleswari feels the junior and upcoming lifters in the country will get encouraged after the medal.
"Indian lifters performing well on an international stage like the Olympics will boost the sport in the country. Junior and upcoming lifters will be motivated a lot. Many youngsters will also take up the sport," the 46-year-old Malleswari, who is currently the vice-chancellor of the Delhi Sports University, said.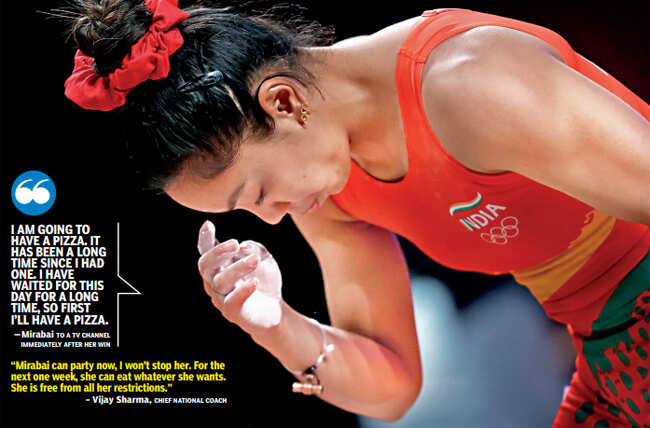 "It is a golden chance for our lifters to succeed at the international level. India has scope for weightlifting. There is talent and we need to encourage them. If proper infrastructure and coaching is provided, then there can be more lifters winning medals for the country at events like the Olympics in the future."
About Mirabai Chanu, Malleswari said, "She is a stable and a confident girl with a lot of focus and discipline. In the last four years, she has performed well on every platform internationally. The Rio performance was bad luck for her. But she recovered very well after that and was consistent at international events. That gave her good exposure."
Malleswari's bronze at the 2000 Sydney Olympics didn't get much attention for the sport at the grassroots level. She hopes Chanu's silver will change the dynamics.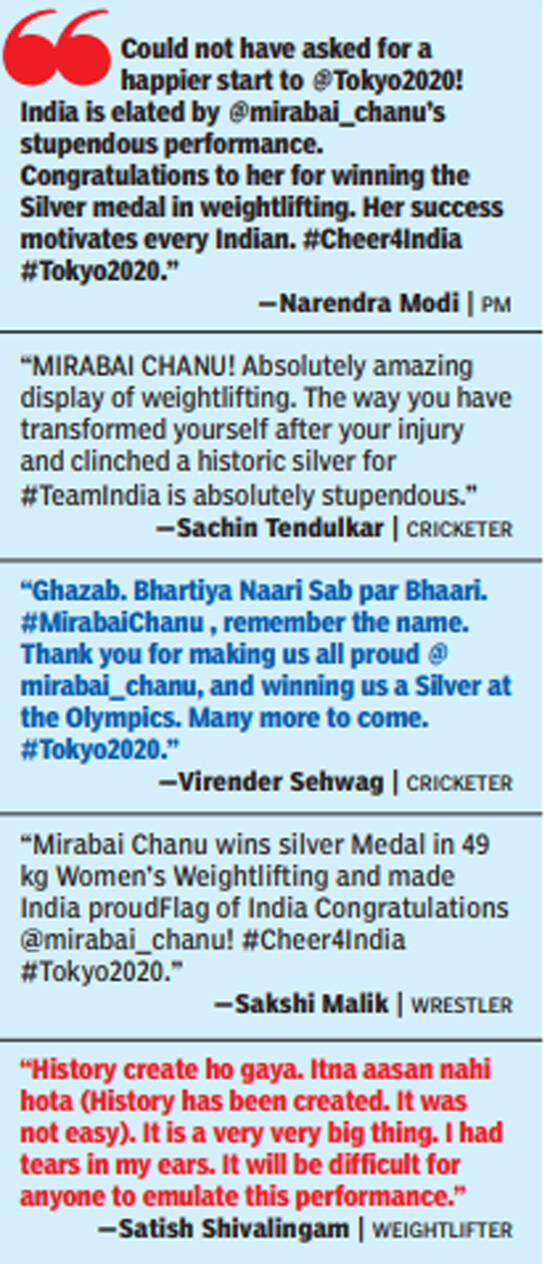 "In other sports, when someone wins an Olympic medal then a lot of focus and attention goes to the grassroots and junior kids playing the sport get the benefit. When I won the bronze medal, the country didn't have the sports culture that is prevailing nowadays. There wasn't so much of media attention either.
"When Vijender (Singh) won the boxing medal (bronze) at the Beijing Olympics and four years later Mary Kom followed it with another bronze in London, an entire generation got inspired by their feats. Similarly, I am hoping that this medal (by Mirabai) will attract the youth towards weightlifting," she said.