Reliance Industries Limited chairman and managing director Mukesh Ambani at the 44th Annual General Meeting announced a new affordable smartphone called JioPhone Next. Reliance has partnered with Google for this affordable smartphone aimed at helping 2G feature phone users to upgrade to a 4G-enabled Android smartphone. The JioPhone Next uses a stripped down version of Android that has been optimised for low-end hardware.
The JioPhone Next will be launched on September 10, 2021 and the phone will offer camera, voice assistant, language translation and more.
Reliance has already talked about launching an Android smartphone in partnership with Google last year as part of the company's mission to make India "2G mukt" (free of slow 2G networks). Reliance says that there are 300 million 2G subscribers in India who are required to be upgraded to 4G. The biggest challenge is the cost of mobile handsets which most 2G subscribers cannot afford.
"Our teams have optimized a version of our Android OS especially for this device. It will offer language and translation features, a great camera, and support for the latest Android updates," said Google CEO Sundar Pichai.
While the pricing of the JioPhone next hasn't been announced yet, Mukesh Ambani claimed that it would be very affordable to enable 2G subscribers to upgrade to 4G. The market is speculating that the JioPhone Next may be priced under Rs 5,000.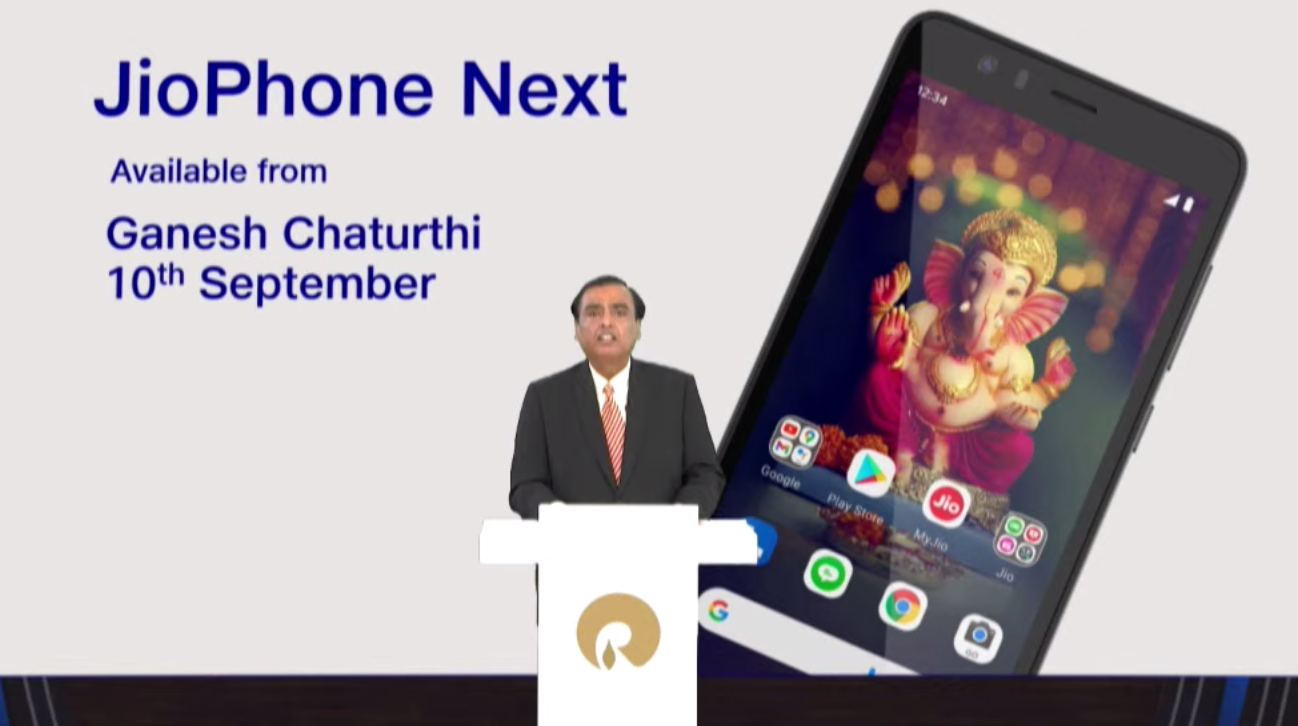 Google and Reliance haven't talked a lot about the light and optimised Android operating system that will power the JioPhone Next. It is expected that users will get access to all popular Android apps through Google Play store including Jio's range of apps. This will enable feature phone users to experience Android operating system for the first time and access the range of Android apps, ultimately driving digital inclusiveness.
Mukesh Ambani shared a glimpse of the JioPhone Next and from the pictures he shared, the JioPhone Next seems to come with a large touchscreen of around 5-inch with thick bezels on the botton and top part. The design is similar to Android smartphones from 2012. There may a single camera at the back with LED Flash along with a selfie camera on the front. It will most likely be a dual SIM phone with support for Wi-Fi, Bluetooth and more.