NEW DELHI: It was 5 am in India on Thursday. Manjit Kaur, mother of Indian men's
hockey
team captain,
Manpreet Singh
, received a phone call at her residence in
Punjab
's
Mithapur
village (about 6 kilometres from Jalandhar). It was her son's call. It was surprising for the mother since Manpreet seldom calls two hours before a big match. That too a match in which an Olympic medal for the country is at stake.
In a brief conversation, Manpreet told his mother, "Medal pakka laauga, tussi ardaas karo (I will win the medal, you pray to God for our success)". Pray she did! For the next three hours and little more, Kaur prayed for India's triumph.
"I asked him (Manpreet) to come back with a medal and he has fulfilled my wish," she told TOI.
"The hard work put in by Manpreet and his teammates for more than 12 years has finally borne fruit. When the Olympics started, we were hopeful of a gold medal, but the bronze is equally precious as history has been made. I am sure India will win the gold medal next time," she said.
Over the next few weeks, Manpreet will be getting several accolades and monetary rewards. But his mother has a simple but cherished prize in store for him.
"My son is very fond of aloo ka parathas and aloo ki sabzi made by me. That will be his reward from me. Though I was in constant touch with him over video calls during the Olympics, I am waiting to hug him with the medal around his neck," she added.
Kaur watched the entire match between India and Germany while holding a hockey stick.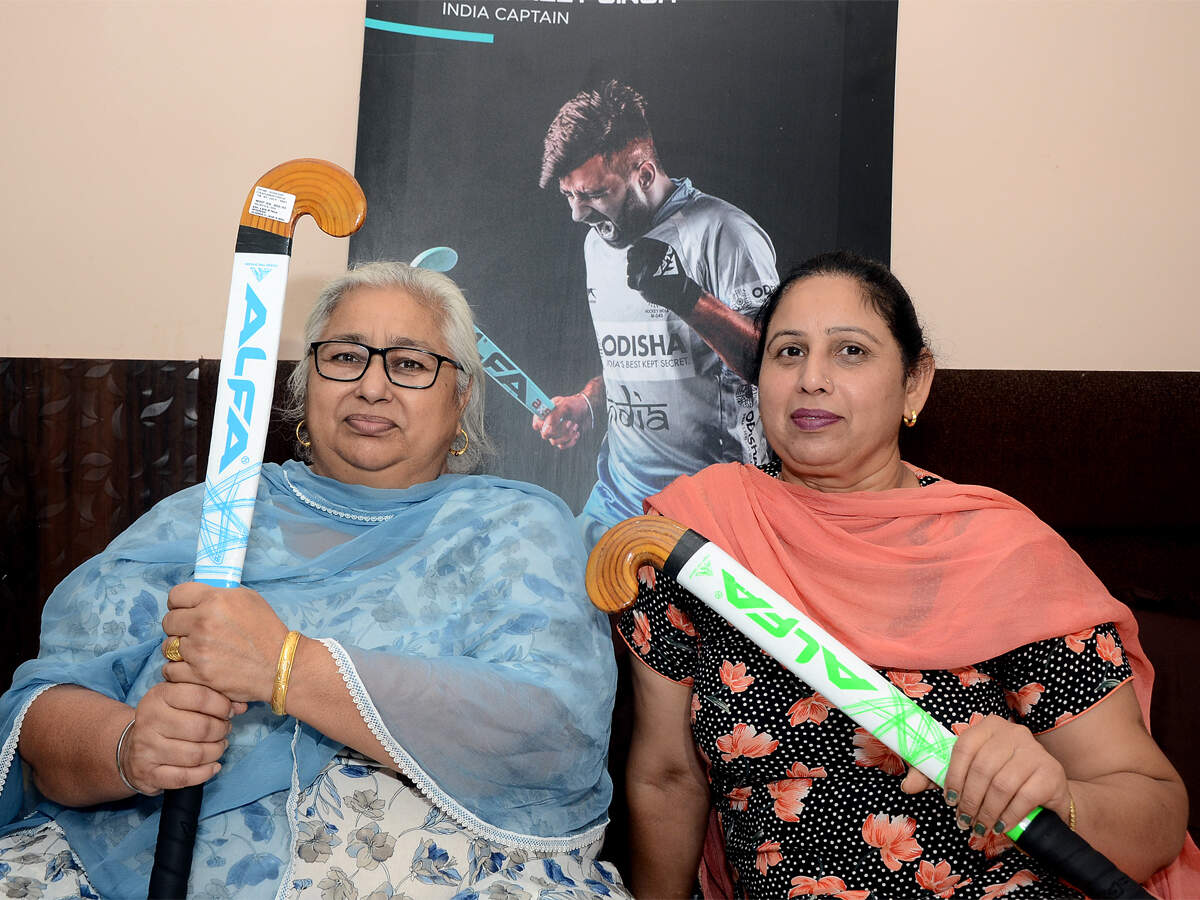 ANI Photo
"This stick is one with which he started playing the sport. It is due to this stick that Manpreet has reached where he is today, one mustn't forget his roots and remain grounded," she said.
Manpreet's mother has been a pillar of strength for her son, toiling hard to support his dreams of becoming a successful hockey player.
"My mother is the biggest inspiration of my life. If she was not there, I would be nothing. She is the motivation behind what I am today. I owe everything that I have earned in my career to her," Manpreet had said before leaving for Tokyo.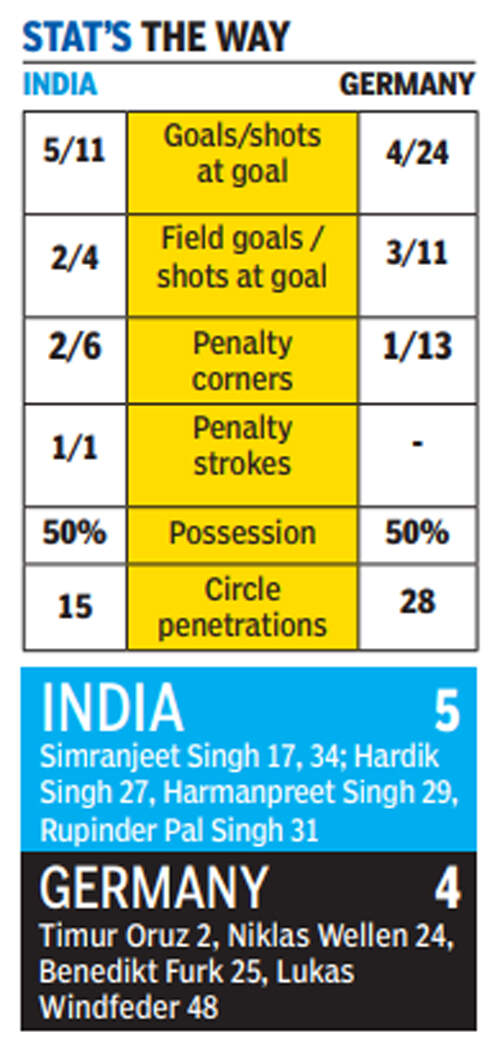 She used to take up odd jobs to support the family after Manpreet's father was pulled down by mental-health issues. His father died in 2016 while Manpreet was competing in the Sultan Azlan Shah Cup.
"My mother has seen a lot of hardships. She raised me single-handedly from childhood after my father developed mental-health issues," he had said.