UP, Haryana, Odisha,
Chhattisgarh
and Chandigarh's Rs 6cr cash award for a gold medal highest in the world
NEW DELHI: Indian athletes competing at the Olympics can earn big cash awards by winning Olympic medals this time. The cash awards announced by various state governments along with the Union government's cash award policy will make Indian medal winners the most rewarded athletes in the world.
The financial gains Indian medal-winners will garner is far more than what major nations like the
United States
, hosts Japan, Canada, Germany, Australia, France, Italy, Russia, the Netherlands, Brazil and
South Africa
have announced for their medal-winning athletes.
Besides India, the top-5 nations giving cash bonuses for medals are: Indonesia ($746,000, Rs 5.55cr), Singapore ($735,000, Rs 5.47cr), Hong Kong ($644,000, Rs 4.80cr), Thailand ($309,300, Rs 2.30cr), Kazakhstan ($250,000, Rs 1.86cr). All amounts are for gold medals. The figures for silver and bronze medal winners follow a similar trend.
In India, Uttar Pradesh, Haryana, Odisha, Chhattisgarh and Chandigarh (administration) have already announced a cash bonus of Rs 6 crore for athletes from their state who win gold medal at the Olympics.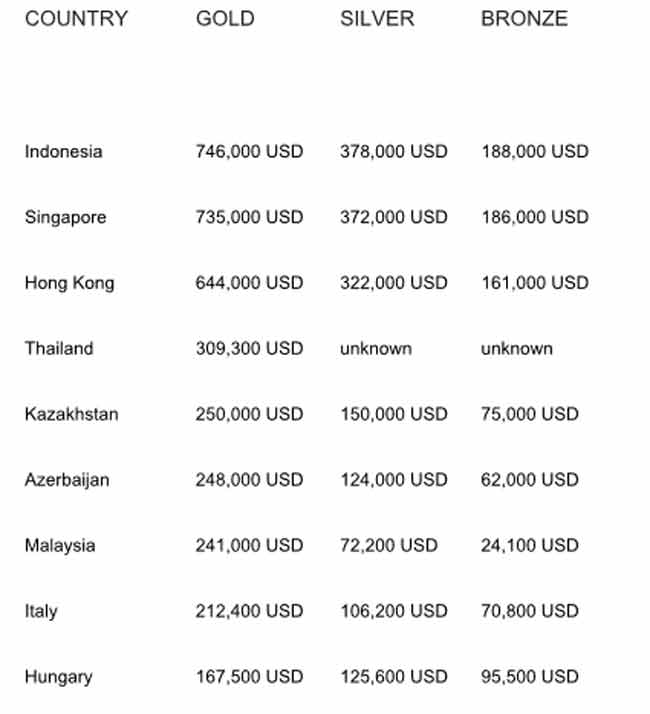 While Haryana, Odisha and Chhattisgarh have announced Rs 4 crore and Rs 2.5 crore for their silver and bronze winners, Chandigarh and UP are will give Rs 4 crore and Rs 2 crore for silver and bronze.
Besides the individual state government's cash awards, according to the Indian government policy (as of March11, 2020), an Olympics gold winner will get Rs 75 lakh. The silver medallist gets Rs 50 lakh and bronze winner Rs 30 lakh. The Union government's cash award scheme is also more than what the major Olympic nations are giving to their medal-winning athletes.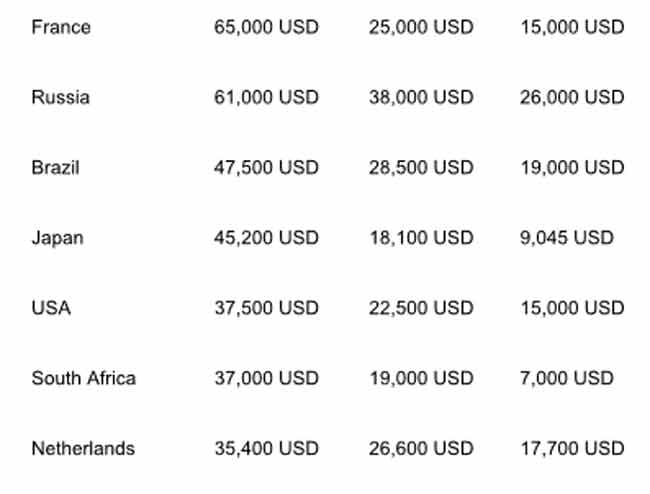 TOI did some number crunching and found out that USA is giving $37,500 (Rs 28 lakh) to its gold winners. Hosts Japan $45,200 (Rs 34 lakh), Russia $61,000 (Rs 45 lakh), France $65,000 (Rs 48 lakh), Germany $22,000 (Rs 16 lakh), Canada $16,000 (Rs 12 lakh), Australia $15,100 (Rs 11 lakh), Netherlands $35,400 (Rs 26 lakh), Brazil $47,500 (Rs 35 lakh) and South Africa $37,000 (Rs 27.5 lakh) to the gold medallists. Only Italy $212,400 (Rs 1.58cr) has a sizeable amount kept for their gold medallists.
Great Britain, Norway and Sweden do not pay Olympians for their medals. The government does, however, assign about $160 million of funds per year to Olympic and Paralympic sports, some of which goes to annual athlete training and stipends. Athletes can receive an annual stipend of around $36,000. Britain's view is that financial rewards do not significantly impact the motivation of an athlete to reach the Olympic podium.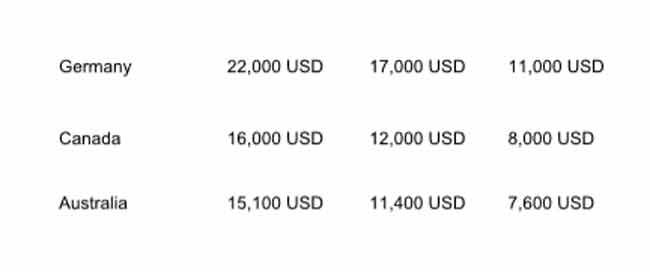 Among other Indian states, Karnataka and Gujarat have announced a cash amount of Rs 5 crore to their players for winning gold. Players from Delhi will be rewarded Rs 3 crore for winning gold, Rs 2 crore for winning silver and Rs 1 crore for bronze.