NEW DELHI: What is the hallmark of a great batsman? Runs is the simple and very accurate answer. Runs all over the world, in all conditions. Runs on batting friendly pitches, runs on seaming tracks. Runs against adversity, runs when the team needs them the most. Runs to help the team win matches.
More and more runs will lead to centuries, big imposing hundreds and more milestones and all that translates into greatness.
Current Indian captain
Virat Kohli
is widely acknowledged to be a modern day great.
In ODI cricket, incredibly,
Virat
is just six centuries away from equalling
Sachin Tendulkar
's all-time record of 49 tons. He has an average of over 50 in all three formats of the game currently. That in itself is an incredible statistic.
But with greatness, comes great expectations from the fans and the world at large. Virat has set the bar so high that every time he steps onto the field, the fans expect him to score a century.
Which is why his wait for his next international century at this point in time has become a big talking point. The last time Virat scored an international century was in November 2019, in the day and night Test vs Bangladesh in Kolkata.
Virat is expected to lead from the front. It is in this context that the gap of 46 international innings without a century becomes a glaring fact. The ability to convert fifties into hundreds is something he has been known for. However in the period of time (since November 2019) that he hasn't scored a century, he has 17 fifties, but failed to convert them into tons.
The fact that Virat is still waiting to win his first ICC title as captain adds to the chorus of voices, who feel he needs to up the ante.
Since November 2019 (last international century), the India captain has played 46 international innings, scoring a total of 1703 runs, at a cumulative average of 42.57 and a strike rate of over 86. He has scored 345 Test, 649 ODI and 709 T20I runs in that period since November 2019, hitting a total of 38 sixes. By and large these are numbers most batsmen would be more than happy with. But in Virat's case, because of his high standards and going by just how prolific he has been, it's the 46 innings without a ton figure that might be highlighted by many.
His Test records in this time (since his last international century) are also below-par. In the 14 Test innings he has played since November 2019, he has scored just 345 runs, at an average of 24.64.
Stats courtesy: Rajesh Kumar
Virat's best knock since his last Test century has been 74, which was scored against Australia in the Day/Night Test at Adelaide in December 2020. He was looking very assured and composed during that innings, almost set for a hundred, till he was run out after responding to a call from his on-strike partner for a quick single and had to subsequently walk back to the pavilion.
Kohli's last ODI century was scored on August 14, 2019 against the West Indies at Port of Spain – an unbeaten 114-run knock.
It's been 15 ODI innings since then, without a century for Virat. But in that time, his ODI average is a more than healthy 43.26. He came very close on two occasions to scoring a ton in that time, scoring 89 twice, both against Australia – one in Bengaluru and the other in Sydney.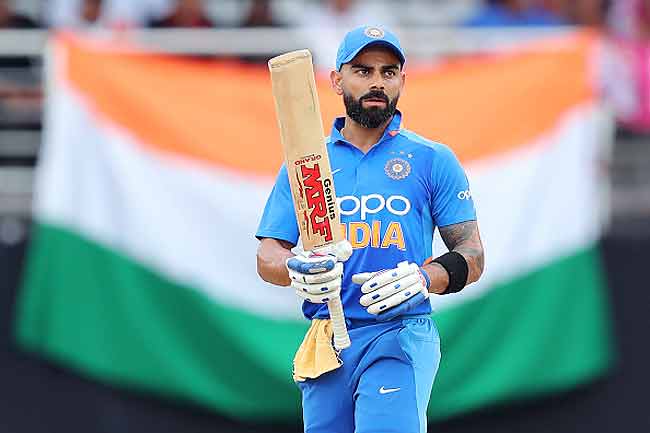 Virat Kohli. (Photo by Ashley Allen/Getty Images)
For the record, the Indian captain's highest T20I score is an unbeaten 94 – against West Indies in Hyderabad in December 2019. This was also scored in that time period (since November 2019), since his last international century.
While, the debate rages on over whether Virat's century drought is a matter of concern or not, it would make for interesting reading to compare the period Virat has gone without an international century with a few of his contemporaries, who are considered to be in the same bracket as him, when it comes to the impact they have made in their respective teams and also age-wise.
Let's take a look at what the comparison looks like between Virat and three other current cricketers who have also been/currently are team captains.
KANE WILLIAMSON – 30 years old – International debut – August 2010
Kane Williamson is the New Zealand captain and currently on a high after taking his team to the inaugural ICC World Test Championship title, with a big 8 wicket win vs Virat's Team India.
A look at some of the statistics from his career so far shows that the longest Williamson has had to wait for an international century is 23 innings. Interestingly, this has happened twice in his career – Once between June 30, 2012 and November 19, 2012 and the second time between December 31, 2015 and August 3, 2016. His cumulative average in the first phase was 19.21 in 23 innings and in the second was 43.80 in 23 innings.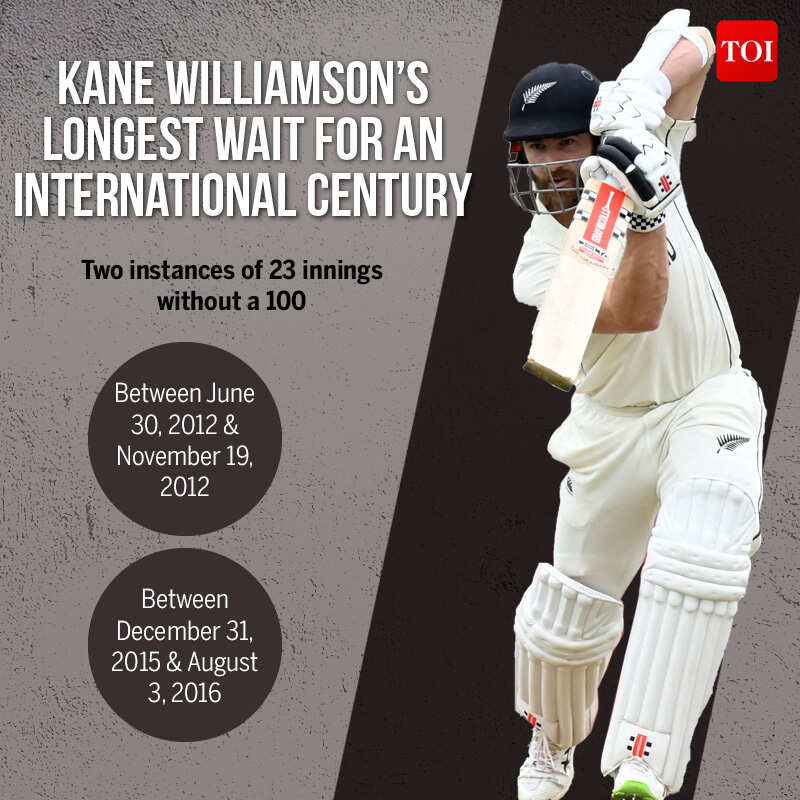 Stats courtesy: Rajesh Kumar
JOE ROOT – 30 years old – International debut – December 2012
The second player as part of our comparison analysis is Joe Root. Root is the England Test captain and is 30 years old. He made his international debut in December 2012.
The longest Root has gone in his career without an international century, across all formats is 28 innings, between August 1, 2013 and March 2,2014.His cumulative average in that time period was 25.75 in 28 innings. This was also early on in his career.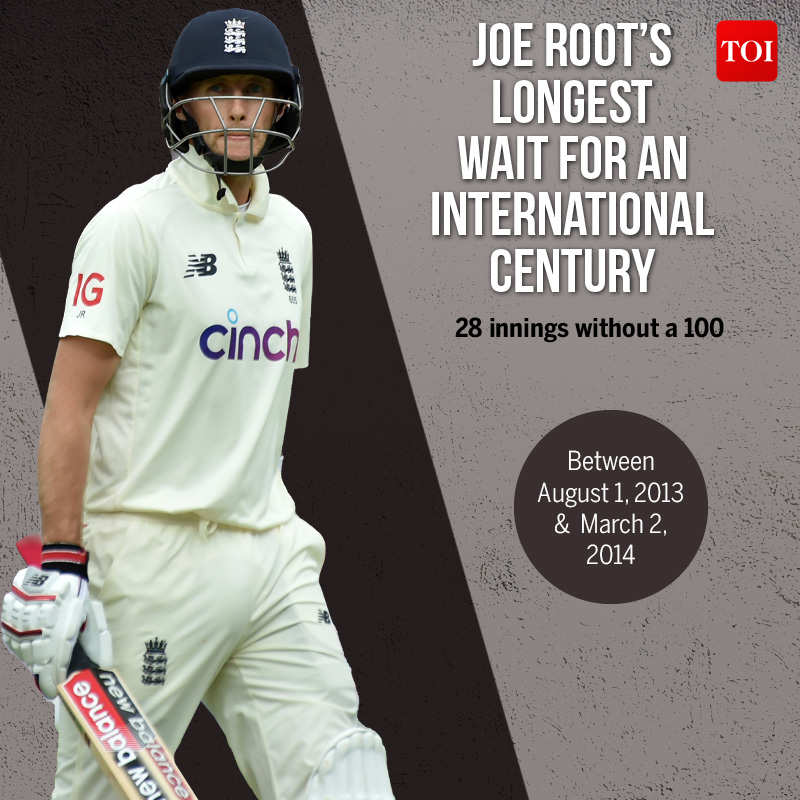 Stats courtesy: Rajesh Kumar
STEVE SMITH – 32 years old – International debut in February 2010
The third player we have done the comparative analysis with is Steve Smith, a player Virat has been compared with a fair bit. He is the exact same age as Virat (32).
The longest Smith has gone without an international century, across all formats in his career is 59 innings. This was between February 5, 2010 and August 9, 2013. This however was right at the beginning of his career. Smith began as a leg spinner and batted at number 8. He played five matches between 2010 and 2011, before being recalled in 2013. He was named Australia captain in 2015. In five years he had transformed himself into the Number 1 Test batsman (at that time). In the 59 innings he played, without an international century, Smith had a cumulative average of 23.30.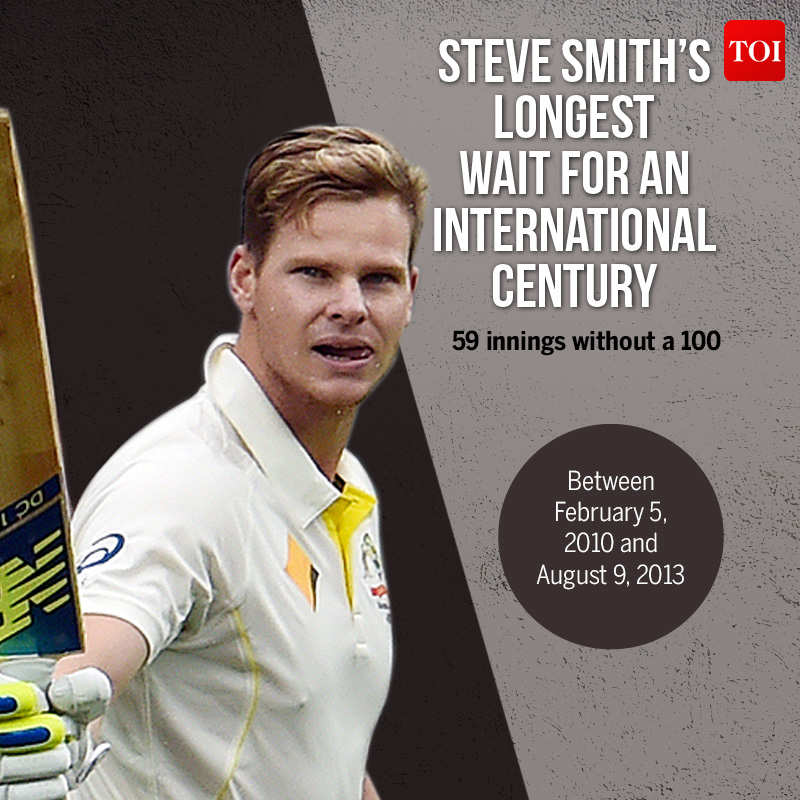 Stats courtesy: Rajesh Kumar
Virat has been such a prolific run-getter that, since his international debut in August 2008, he has already amassed 22,875 international runs till date. Root has 15,569 international runs under his belt. Williamson has accumulated 15,208 international runs. Smith has scored 12,712 international runs till now.
But this 46 innings gap since his last international century is also the longest he has gone without a ton in his career. And for him that is an aberration.