The image of
Virat Kohli
and Kane
Williamson
chatting on the boundary lines during India's tour of New Zealand last year was perceived as one of the most endearing pictures of friendship between two rival captains.
Their careers have evolved parallelly since the U-19 World Cup in 2008. From being future stars to becoming the headline event in international
cricket
, both Kohli and Williamson's career trajectory, through the course of over 7000 Test runs, has more or less mirrored each other.
The camaraderie is unmistakable between the two. Kohli has been vocal about how he loves picking Kane's brains when it came to approach. They are two contrasting personalities. Kohli's streetfighter like in-your-face, bring-it-on demeanour keeps you on the edge. Williamson is the face of New Zealand — the 'nice boys' of world cricket.
On Friday, they will be leading their teams in a
World Test Championship final
. There's Kohli craving for an ICC trophy since he assumed captaincy and then there's Williamson seeking to end New Zealand's unending hunt for a World title.
Williamson, immaculately measured in his speech, in no way wants to colour this final as a war-like situation. He won't utter anything beyond the rhetoric 'Virat's a good friend' and 'this India is a very very strong unit.' He doeesn't give away much.
Kohli did acknowledge the bond he shares with Williamson on the eve of the final, saying: "Kane and I have become very good friends over the last few years playing against each other. We have conversations off the field. We get along really well off the field. We stay in touch and do communicate. They are good vibes when we see each other… there's mutual respect."
The 'niceness' about the contest stops there. Like always, the game face takes over in no time. "The camaraderie and bonding that we have been playing for different countries mostly happens off the field. That's all to it," came Kohli's disclaimer.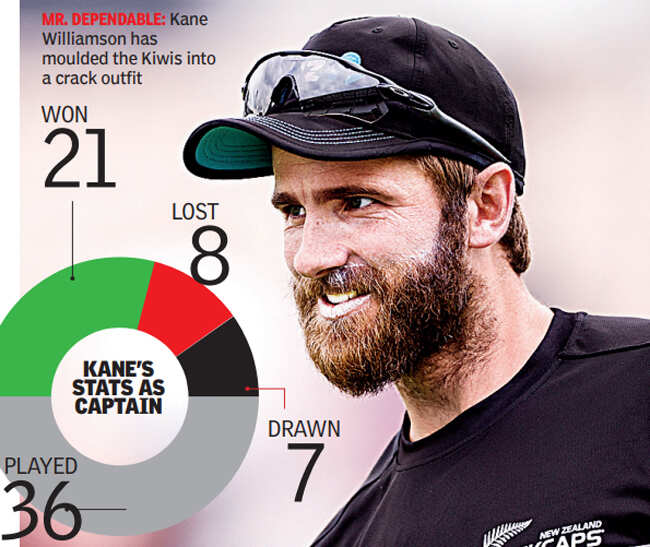 "But at the end of the day when you step on the field, it's about the opponent you are squaring off against. We are all professionals. We would be looking to get him and other New Zealand batsmen as early as possible. I am sure they will also be thinking that way. We are looking at them as opponents, we want to beat in this match," Kohli stated.
Kohli's team likes to play the ultraaggressive game. Getting under the skin and in the minds of the opponents has become their forte over the last few years. It's difficult to carry out that brand of cricket against an ever-so-nice team that doesn't believe in side-chatter that is a norm in world cricket.
Kohli is curt and emphatic about playing the brand of cricket that defines his team. He is not one to let the 'niceness' take the sting out of his team's intent!